ABT Constructions | Excavation and Demolition | Sydney
ABT Construction & Fit out provides Excavation and Demolition services for all types of construction and earth moving projects , in Sydney and the South-West Sydney region.
From land clearing to landscaping, retaining walls to beautiful gardens, our team and our well-maintained equipment can transform your construction projects.
We specialise in:
Pool Excavation
Land Clearing and Landfill
Demolition to make way for new works
House and Building preparations and site setups
Contact us to find out more.
Excavation and Earth Moving
Rebuilding Dam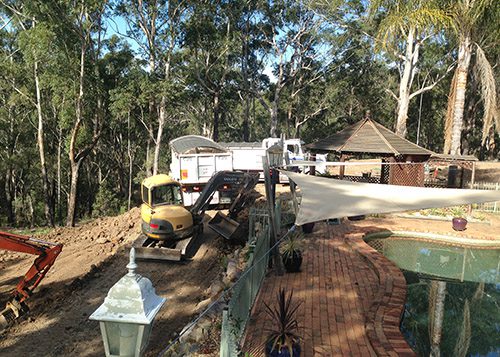 Retaining Wall